The 2016 Earth Day signing of the "Climate Protection Treaty" at the UN was supposed to symbolize the day when world leaders officially declared war on climate change then Donald Trump was elected and reality caught up with the fantasy of the world's political elites. By adopting the so-called Paris Agreement, world leaders hoped to address the hazards of human accelerated global warming and climate change before the opportunity to address global warming through emissions cuts is lost. They also hoped to circumvent public opposition by using international law to lock countries into commitments that are likely to cause a number of economic complications.

Trump's willingness to entertain the Paris Agreement is odd given his domestic policy preference, thus there is only one outcome for the treaty under his leadership. Not only has Trump been a staunch critic of international endeavors, e.g. he is the poster child for anti-globalists, his domestic policies have taken a strong anti-regulation, anti-environmental tone. Even if Trump accepts the Paris Agreement in an effort to bolster his Administration's diplomatic standing, a policy agenda that seeks to gut the EPA, expand the gas and oil industries, and reduce taxes on industry cannot honor the climate accord. An alternative approach to the framework laid out in the Climate Protection Treaty may, however, be used to garner the support of men like Mr. Trump.

​
Powered by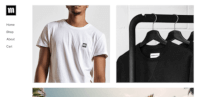 Create your own unique website with customizable templates.