US President Donald Trump has been thrust into the center of international affairs since his November victory. Having limited experience in the area of foreign policy, Mr. Trump must prove himself to be a quick study as he is the target of those who wish to exploit his naivety in order to serve their interests and agendas. Unfortunately, the issues of the International Community are infinitely complex. Not only are the conflicts of interests between international actors a tangled mess, it is terribly difficult to access what are the true interests of the United States, which is what Donald Trump must address as the US President.

Russia and the Middle East, specially the Islamic State threat nurtured by the Syrian Civil War, are attracting the greatest amount of attention. For Donald Trump, Russian hostility is a far less pressing issue than the threat of the Islamic State and globalized terrorism. It is, however, important to remember the Islamic State is a far more pressing concern for those in Middle East and Africa, as well as Europe and Asia, due to their geographical proximity to the unstable region. The United States does have interests in Iraq and Syria, specially ensuring the Islamic State does not become a far more serious threat to the US, but it is not the role of the US to win this conflict nor is this conflict going to end quickly.
Powered by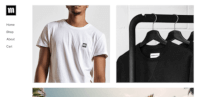 Create your own unique website with customizable templates.