"We took a thumping…." George W. Bush, following the 2006 Midterm Elections

The results of the 2014 Midterm Elections enthralled some, disappointed others, and left many more feeling just as apathetic as did before voting began. Even so, the outcome feels oddly familiar as it is very reminiscent of what happened in 2010, 2006, and 1998. This sense of Déjà vu is, unfortunately, likely to be an emerging pattern in election cycles throughout the entire world that reveals political dysfunction and unresponsive government is undermining faith in democracy.

Due to the bipolar nature of America's two-party system, as well as the takeover of the GOP and Democratic Party by the extreme Right and Left, the United States is caught in a vicious cycle where exuberate Americans, who are looking to government to offer some meaningful solutions to serious problems, vote in one party, which falls short thanks to the influence of extreme elements, then votes in the opposition party for change, which succumbs to the dysfunction of extremist politics, before the cycle starts again.

Because the 2014 Midterm terms were never truly nationalized and the issues too often took a backseat to campaigns "against the other guy," temptations to classically frame the outcome as a referendum on the President or the political parties is very limited. While it is true dissatisfaction and outright hatred of President Obama's Democratic Party did inspire conservative-leaning voters to vote, the bulk of those who decided 2014 would have voted Republican anyway.

What is most revealing is, therefore, low voter turnout.

What it says is that American voters, particularly the young who strongly supported President Obama and the Democrats, did not see the value in voting, which means they do not see the political system working for them.

For Libertarian-minded individuals, the fact younger and more progressive Americans are not looking to government for solutions is a windfall. Politics and democracy is, however, supposed to be a channel for citizens to express their needs and wants in a healthy manner, so they do not have to resort to far more destructive means of pursuing their interests.

Consequently, voters have not necessarily given Republicans a mandate, especially since the Right wing of the GOP is responsible for much of the dysfunction seen in Washington. Lacking balanced, effective solutions, the Republicans are still just the alternative to the Democrats as they have been for years. Where Democrats failed to offer better solutions and break Washington gridlock, the Republicans, who largely ran on their opposition to Obama, just happen to be the only other choice in a country where third-party candidates rarely see victories.

As Rand Paul put it, the Republican controlled Congress will send Obama

"bill after bill, until he wearies of it…."

Frankly, if the GOP tries this accelerated strategy of gridlock where Congress continually pushes a far Right policy agenda, Republicans, who view the country as turning red, will lose it all in 2016. In fact, they will guarantee their downfall as they did in 2006 and the Democrats did in 2010.

That said, President Obama and the Democrats have been given a referendum by those who abstained from voting. People want solutions and they want results from government, not problems. In many respects, the consequences that have befallen the Democrats are not entirely fair as Republicans should be equally punished.

Looking at Governor Tom Corbett, who was a terrible leader of the Commonwealth and served the agenda of the far Right instead of the residents of Pennsylvania, outright lost in spite of lackluster voter support on the Left, because voters are not trying to send a message to the parties. They are trying to eliminate elected officials who believe fail to reflect their interests.

When Ronald Reagan asked the Country,

"are you better off now than you were four years ago," he managed to frame the economic issues of the 1980 election and all elections in terms of the sitting President's record. Too often, the President has become a punching bag for economic, political, and global factors he has no control over.

In reality, the US economy and the policies of Federal government are built over the course of several Presidencies and several decades by businesses, consumers, producers, employees, consumers, elected officials, foreign officials, etc who play by the rules of the game, i.e. the economic and other policies that have helped create America's current problems.

Yes, the Obama Administration

has not overcome the failures of the George W. Bush Administration and its predecessors, but that does not mean the alternatives Republicans are going to push are the answer. Almost of all these have also been tried and failed. Yes, the George W. Bush cannot be blamed for everything wrong that has happened since he left office nor can he be blamed for the failures the Clinton Administration set in motion.

That said, no one wins an election when that victory is based on a lack of interest in the democratic process. Where many of the elites in the political world, including pundits and elected officials, see politics as little more than a game that exists to amuse them, the policies and decisions of those in government affect the daily lives of all Americans. Consequently, politics is a serious matter and those in politics need to do better.

Republicans will win some elections and Democrats will win others, but the only reason politics matters is because people need government to solve certain problems. There are those who like to say those who did not vote have no right to complain; however, those who lack faith in the political process and democracy are exactly those who elected officials must serve. When social institutions fail to serve the interests of populations, those people will find other means of expressing their interests and that can eventually lead terrible instability as seen in the Middle East where democracy has largely failed, thus far.
Powered by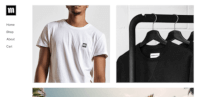 Create your own unique website with customizable templates.