The release of the so-called

Nunes Memo

was supposed to frame the Russian Election Hacking Probe as a political witch-hunt designed to discredit Donald Trump and expose a Democrat, FBI-led conspiracy to force the President from office. The main argument of the President and his Republican allies is that the FBI used the so-called

Steele dossier

, which included lewd and unverified allegations against the President, to obtain a warrant for the surveillance of Trump adviser Carter Page. Because Democratic organizations helped pay for the Steele dossier and author Christopher Steele is a Trump critic, the argument is that the FBI was politically motivated. Instead of offering bombshell revelations, however, the Memo largely rehashed the well-known suspicions and conclusions of Republicans.

Because the FBI based their warrant request on other factors and the FBI was able to continually renew its warrant based on evidence it was able to gather from Page, the surveillance of the Trump adviser appears justified, even if there happened to be a political dimension to some of the evidence they used to obtain the initial warrant. As Trump is a political figure, Carter was part of his campaign, and the FBI was addressing potential interference in the US political system, any evidence the FBI might use to establish probable cause is likely to have some political components. It is, of course, the evidence used in the conclusion of the investigation that determines whether or not the FBI acted improperly based on politics. The Nunes Memo did nothing to show a consorted and ongoing effort to frame the President.

What the release of the Nunes Memo did do is raise concerns that Republicans may be conspiring with the President to obstruct the Russian Election Hacking Probe, thereby politicizing the investigation. At the very least, the lack of definitive evidence actually undermines the conspiracy theory being propagated by the US President, thereby undermining his credibility. What the Nunes Memo and the broader Russian Election Hacking Probe did not do is prove Trump actually colluded Russian officials or violated the Law during the campaign. Unfortunately, Donald Trump has a tendency of turning non-issues into issues. Instead of allowing the Russian Election Hacking Probe to focus on what means Russian operatives may have attempted to influence the US election system, his impulse to avoid blame and effort to absolve himself of any suspicion made him the focus of suspicion.

Where Donald Trump needed investigators to work free of political interference, the US President has continually attempted to prevent them from investigating him and clearing him of any wrongdoing. Trump has gone so far as to

nearly fire Special Robert S. Mueller

, asked Mueller's boss

Deputy Attorney General Rod Rosenstein to offer his personal loyalty to the President

, and has unleashed a

barrage of criticism against Attorney General Jeff Session

since he recused himself in matters of the Russian Probe. To avoid the uncomfortable spotlight of accusations, Donald Trump has chosen to derail the broader investigation. Even if Donald Trump was innocent of violating US Law during his 2017 campaign, he has since likely violated the Law, because he had to fuss.

In truth, Trump's alleged efforts to interfere in Mueller's work was not likely done to actually obstruct Justice. Trump simply did not want to deal with an investigation into his personal and business affairs. Because no one wants to be a subject of a highly intrusive and highly consequential legal investigation, most people can sympathize with him. On the other hand, most people want to see Justice and equal treatment under the Law, especially when it comes to public officials who seem immune to the consequences of their actions. If the common person had attempted to obstruct an official investigation failing to cooperate or intimating and coercing investigators alone, that individual would have been prosecuted. This has resulted in numerous debates on

whether or not the President can be indicted

as well as whether or not a Republican-controlled Congress would impeach a Republican President.

The US Constitution says "The President, Vice President and all civil Officers of the United States, shall be removed from Office on Impeachment for, and Conviction of, Treason, Bribery, or other high Crimes and Misdemeanors…." If this clause can be correctly interpreted as "The President, Vice President and all civil Officers of the United States, shall be removed from Office on Impeachment for Treason, Bribery, or other high Crimes and Misdemeanors as well as on Conviction of Treason, Bribery, or other high Crimes and Misdemeanors, Trump should face indictment, if his behavior has reached the same legal threshold that would result in charges against anyone else. Given most Trump supporters seek

the prosecution of Trump rival and political elite Hillary Clinton

, Mr. Trump should be held to the same standard.

Sadly, there was truly no need for the US President to put himself in a position where he could be indicted. Not only was the President's reaction to the Russian Probe irrational and self-defeating, it suggests President Trump does not understand the implications of his words and actions. Given Donald Trump's business background, it may simply be that the billionaire has grown too comfortable in his dealings with legal matters and gotten in the habit of treating legal issues as trivial matters. Legal issues, no matter how small, are serious. They should be prioritized and addressed in a thoughtful manner, not casually handled while distracted. Actions and words often have legal consequences, especially when those actions and words are related to legal issues. It is a pivotal lesson all people need to learn.
Powered by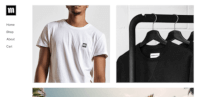 Create your own unique website with customizable templates.