"Too big to fail" was a phrase coined in the midst of the Subprime Meltdown as the world slid into the Great Recession. At the time, it referred to banking conglomerates that were so fundamental to the financial services sector that their collapse could have meant the end of the modern global economy. Unfortunately, the size of these financial institutions also meant they had to be rescued by the US government in order to protect the broader economy, even though their size had shielded them for years from the consequences of irresponsible, shortsighted policies their managers had pursued at the expense of average Americans.

Wealth has always been a form of power and that power has only grown with the rise of the globalized economy, but the modern age is also the information age. In many respects, those who control the flow of information are now the most powerful in our world. In this modern age, the tech savvy hold the greatest power. No entity, of course, has had greater success in monetizing and influencing the flow of information than Google. Like powerful governments and the wealthy, which can be more powerful than governments, powerful companies like Google must be scrutinized, especially since the formation of Google parent company Alphabet.

In many respects, Google is an extremely benevolent company. After all, Google provides most of its wares to users at no cost. The United States is also considered an extremely benevolent hegemonic power that has transformed the world for the good of all. Unfortunately, the US has also engaged in many poorly conceived and harmful policies that have hurt a great number of people around the world. Some of the greatest damage done has stemmed from America's blind pursuit of its own interests as well as a lack of responsiveness when it comes to balancing the interest of other nations and Peoples. Google faces the exact same issues.

In recent months, changes in how Google treats internet traffic had raised fears of "

Mobilegeddon

" while reminding the world of the frustration that resulted from the infamous

Panda

and

Penguin

updates. For anyone who has had an issue with a Google product, which cannot be solved via their largely unhelpful help forum, Google's lack of responsiveness is self-evident. Meanwhile, there is also the issue of security. Where Google has long been a champion of information freedom against national security overreach, it had also arrogantly promoted its "sophisticated algorithms" as infallible. After

numerous revelations

that Google's products are far from invincible, a growing effort to

hold Google accountable

for its policies has surfaced.

Looking at news of Google's Alphabet parent company, there is certainly interest in the story. Despite the

fun writers have had

discussing the new company's name, there is also a serious side to this story. Business owners and corporations use layers upon layers of legal hurdles to avoid taking responsible for any wrongdoing. Google may well have formed Alphabet to improve the management of Google's many brands and business ventures, but the move helps isolate the various business units of Google from lawsuits and other legal actions that might affect their search or Gmail units. It also helps protect Larry Page, Sergey Brin, and Eric Schmitt from lawsuits and public backlash when Google does wrong. In other words, it protects the money and power of Google by helping Google's management avoid the consequences of its bad policies.

More importantly, it creates an added layer of bureaucracy, i.e. distance between the decision-makers and those affected by those decisions. Just as government grows increasingly unresponsive to the interests of their constituents when there is too much distance between the decision-makers and those affected by those decisions, corporations like Google can only be expected to grow increasingly unresponsive and negligent to the interests of users, especially as the company ages and replaces its original management team. On the other hand, Alphabet Corp can improve and safeguard the ethical standards that Google has tried to reflect. This, however, requires the new umbrella corporation to make ethics oversight and enforcement a core business operation.
Powered by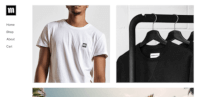 Create your own unique website with customizable templates.