The Orlando Mass Shooting has revived calls for a ban on Muslims entering the US while reinforcing the perception that terrorism is a product of Islam. The murder of British politician Jo Cox over her pluralist views and anti-Brexit stance, however, serves as an example of a terrorist act committed by someone with connections to

the Neo-Nazi extremist group National Alliance

. It is easy to assume that terrorism is the product of Islam and Muslims are inherently violent Peoples, but it is important to differentiate between violent tendencies and circumstances. The Muslim Peoples are no more violent than other people.

For Westerners, it is easy to forget widespread terrorism, war, and violent crime thrived as a part of our daily life only decades ago. Even today, violent crime continues to be prevalent in neglected corners of Western society, e.g. inner city neighborhoods. In remote areas of the US and other countries, there are "mountain man" and "hillbillies" who have no qualms about using violence. There are those who would even shoot someone for supposedly "trespassing," i.e. an unknown person walking on their land, and feel their actions were thoroughly rational. They would even see their arrest and incarceration as outrageous and unprovoked.

​

Until the police, and communities as a whole, culture violent individuals to view violence as an unacceptable means of addressing their grievances, they will respond violently for no apparent reason. The West has, fortunately, cultured most of its people, so we do not see the same widespread violence experienced in much of the Muslim world. The difference between the Middle East and here is that our law enforcement officers outgun and outnumber the murders, so they can suppress the natural violent tendencies of most people.

For those who view Islam as a militant, violent religion, a war on Islamic extremism is a war on Islam. This perception encourages people in the Muslim world to support terrorism in order to defend Islam from the outside world while it drives people from outside of the Muslim world to view the followers of Islam as a threat. Instead of being seen as the victims of extremists, the Peoples of the Middle East are viewed as the cause of terrorism. Because the Peoples of the Middle East do not stand against that violence, even those who view Islam as a nonviolent religion start to believe that terrorism is way of life in the Middle East.

Individuals are drawn to violence when they feel violence is the best means of solving the problems they face. Terrorists and other violent criminals are, in turn, able to garner support when people feel oppressed or neglected by government, police, military, the economy, community, and other civil institutions. Terrorist recruits are drawn to the causes of terrorists, because they relate to the struggle and the rationales terrorists use to justify their destructive acts. Successful recruitment relies on the ability of recruiters to convince their targets to empathize and sympathize with their motivation instead of focusing on the harm their violence causes.

In terms of banning Muslims from the US, the First Amendment of the US Constitution states "Congress shall make no law respecting an establishment of religion, or prohibiting the free exercise thereof…." Even though only US citizens are guaranteed the protections enshrined in the Constitution, separation-of-church-and-state in practice prevents the US government from discriminating against a religion in all of its laws, including its immigration laws. Even if it was Constitutional to ban Muslims, such a ban would either be impractical or easily circumvented by misrepresenting one's Faith or traveling to multiple countries before heading to the US.

More important, it would do nothing to discourage violence. The

San Bernardino

Mass shooting, for

example

, was carried out by two American citizens who had an affinity for the Islamic State while the motivation appeared to be terrorism. Where the couple responsible was certainly preparing for an act of mass violence, the targeting of the shooter's workplace suggests original reports, which framed the incident as the result of a workplace dispute, still have some validity. An attack on a place dedicated to those with developmental disabilities, after all, fails to send any kind of a message, except that the shooter wanted his coworkers dead.

Part of the reason the San Bernardino shooters likely became violent is that they were influenced by violent people from the Muslims world. Although the shooters are responsible for their actions, they were also likely encouraged by the growing anti-Muslim sentiments in the US and workplace disputes. Because the shooters were alienated by the feelings and actions of the nonviolent in social circles, they were drawn to the violent Muslims who embraced them and offered them a means of expressing their grievances against those hostile toward them.

Just as indulging anti-Muslim sentiments will further alienate nonviolent Muslims and push them toward the influence of violent Muslims, the same is true of nonviolent, non-Muslims who will be drawn to those willing to use hate and violence against Muslims to feel safer. Consequently, there is a need to move people judging entire ethnicities and cultures by the violent acts of others. There are plenty of peaceful people in the Muslim world. Unfortunately, those who turn to violence in order to assert their views happen to be the ones who force their rule onto the others.
Powered by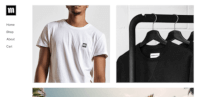 Create your own unique website with customizable templates.