Syria as a model to deal with isolated states: Iran, North Korea, Cuba, and Russia

As the Iraqi military bolstered by Shiite militias move to retake territory lost to the Islamic State, the Syrian Civil War stepped into the spotlight when Syrian ambassador Bashar Ja'afari suggested Western countries r

estore diplomatic ties with the Assad Regime

. Reports even suggest European governments may be privately working to improve cooperation with the Assad government in order to combat the rising threat of the Islamic State. Given Syria is a long time state-sponsor of terrorism, perpetrator of human rights violations, and curator of weapons of mass destructive, including nuclear weapons, cooperation with the Assad Regime probably going to do more harm than good, yet Syria does provide guidance on how to deal with other problem states throughout the world.

The Middle East is democratizing and globalizing, which means popular opinion throughout the region matters more than ever. By betraying the majority of Syrians and supporting Assad in his efforts to clutch onto power, the West would manage to cement anti-Western sentiments felt throughout the Middle East thanks to decades of "free" Westerners supporting the oppressive, self-serving dictators of the region. Had the West intervened in the Syrian Civil War when the Assad regime was on the verge of collapse, instead of allowing Assad's allies to prop his government up, Western support would be just as forthcoming as it is now in Iraq while the Islamic State threat would force Assad allies like Iran to support a new pro-majority government, if they truly want to thwart the Islamic State.

Although this alternative reality is now a lost opportunity, Iran's involvement in Syria means support of the Assad regime translates into support for Iran. With lower oil prices wreaking havoc on Iran's economy, support of the Assad regime is growing increasingly burdensome. Not only does alleviating that stress undermine efforts to dissuade Iran from pursuing nuclear weapons and political reforms, it sets in motion a series of events that could result in a stabilizing Assad regime and Iran being able to cooperate on their mutual pursuits of nuclear weapons in order to dominate the Middle East as regional powers and to consolidate power within their own nations.

In other words, the Islamic State may be the most pressing threat that needs addressed at the moment, but supporting the Assad regime bolsters two already existing threats to the West and the Peoples of the world. Similarly, unbalanced, unmeasured support of Iraqi Shiites creates a threat as well. Unfortunately, sectarian violence seems to be a characteristic of all conflicts throughout the Middle East and the violent elements driving conflict in the region use that reality to their advantage. Where the Islamic State is the current (Sunni) threat in the Middle East, the rise and fall of extremist Shiite and Sunni groups throughout the region are fueling the vicious cycle of terrorism, instability, war, and oppressive governance.

Looking at Russia and the Ukraine Crisis, it is clear that the West cannot isolate Russia forever, especially since nonwestern governments are developing as global economic powers, but Russia's invasion of Ukraine cannot be tolerated. Quite frankly, isolating Russia, Cuba, North Korea, Iran, and Syria for their rogue behaviors has never been a solution. On the other hand, appeasing their misbehavior by ignoring it or looking past it only makes the problem worse as doing so shifts the cost-benefit analysis to favor destructive behavior that offers benefits to the perpetrator. It also creates a perverse incentive for nations to defy international norms, which keep the world from descending back into a state of perpetual war, in order to serve their own interests without regard to everyone's mutual interests.

Consequently, it is useful to look at the on-again-off-again relationship between the US and Syria. The United States has chosen to engage Syria when opportunities arise, yet chooses to disengage when Syria's behavior dictates it. Where transitions in power create opportunities for engagement, shifts in Syria's behavior also creates opportunities for engagement. The convenience of a relationship with Syria, or any nation, does not create an opportunity for engagement as such relationships of convenience are always doomed to failure due to the misaligned interests of the parties. The governments must, therefore, become more proactive in recognizing when their relevant interests are being undermined by their relationships with other nations. Beyond that, the governments and Peoples of the world must have greater patience when dealing with governments that behave in ways that contradict their own interests as reshaping the behavior of other nations takes time.
Powered by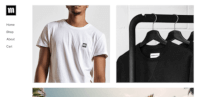 Create your own unique website with customizable templates.