Over the past two centuries, the human race has accomplished seemingly impossible tasks through our technological and intellectual pursuits. To improve upon our great works and go beyond the impossible, scientists and engineers have turned to nature as a model. From nanostructures to birdlike jets, the world is headed into a new age where our technology can better serve our needs with fewer costs in terms of dollars, resources, environmental damage, etc, because we seek the opinion of nature. Given the economic and political turmoil in our world, social scientists, especially economists, need help create governing and economic models that better reflect the interests of the broader human population. Although there are few models in nature for us to follow, economists should look to human nature itself.

Animals survive in nature by pursuing their own self-interests at the expense of weaker animals. The same is true for humans and this impulse has certainly been built into our economies. On the other hand, the human race has been far more successful than any other species due largely to our altruistic behavior. It is our capacity to seek out and respond to the needs of others, coupled with our ability to work as a massive community, that enables us to pursue impossible tasks. Emotions, values, and other subjective concepts are very difficult for business leaders and economists to justify in terms of their current thinking on profit, outside of pursuing these social interests for good PR. "Greed is good" and other bad thinking, which has helped cause great wealth inequality that culminated in the Great Recession alongside other social failures, does not serve the needs of most people. Using scientific modeling for human altruism, the leaders of society need to recalibrate their thinking.


Powered by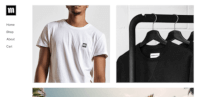 Create your own unique website with customizable templates.